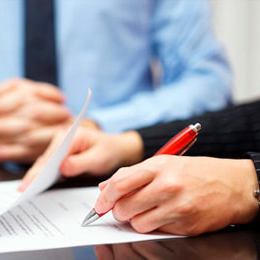 The purpose of this checklist is to help everyone involved in preparing permit-to-work systems decide whether a permit-to-work system covers all the points considered essential in this guide. The checklist is designed to be used when creating a new permit-to-work system or auditing an existing system.
1.1. Inducción del sitio completa
1.3. SWMS have been received
Work Permits - Are any of the following work permits required?
Personal protection equipment
4.1. Are there any requirements for PPE?
Hot Work Requirements: Must be completed by Key Services
5.1. CO2 fire extinguisher provided
5.2. Barricades, warnings, signs and spark/flash screens are provided.
5.3. Work area, trenches, wells free of flammable liquids, gases or vapors
5.4. Combustibles located within 15 m removed or protected with non-combustible curtains, metal shields or flameproof covers
5.5 All floor and wall openings within 15m have been covered to prevent the transmission of sparks.
5.6 The work area and all adjoining areas were inspected upon completion of the work to ensure fire conditions did not exist.
5.7 The hot work area and adjoining areas must be patrolled from the start of the work until 60 minutes after the work is completed.
5.8 The work area has been cleaned and cleared to avoid tripping or slipping hazards.
Hot Work Requirements: Must be completed by Building Management/Security
6.1. Confirm that fire sprinklers and/or heat detectors are operational where installed
6.2. Smoke detectors must be isolated in the work area.
6.3. The work area and all adjoining areas where sparks could spread were inspected after completion of the work, ensuring that no fire conditions existed.
6.4. Stripping of smoke detectors within the hot work area within 40 minutes of completion of work.
7.1 Has approval been given for isolation?
7.2 Test equipment is in good working order.
7.3 Locks and/or tags have been installed
8.1 Has the worker completed confined space training?
8.2 Completed Confined Space Permit.
9.1 Has the worker completed working at heights training?
9.2 Has the worker been trained in the use of fall restraint equipment?
9.3 A fall restraint system is required
9.4 Fall restraint equipment is in good working order and up to date
10.1 Has the work area been restored to normal safety/cleanliness requirements?
10.2 Have all Isolations and alarms been reactivated?