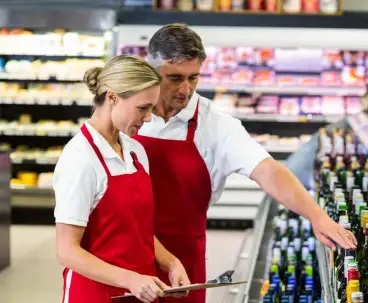 Checklist – Retail Store Daily – Opening
Use this Daily Retail Store Checklist to confirm retail store opening tasks that include holding toolbox chat meetings, making sure all merchandise on display is clean, undamaged, and up-to-date, and checking to see if the electronic devices such as the POS system, cash registers, printers, and telephones are working properly before the start of operations. Use iAuditor to take photos of areas in the store that need improvement and generate reports on the fly.
1.1. • Security
– Check the store for signs of forced entry
– Check all lights, surveillance cameras and alarm systems
1.2. • Strategy
– Conduct a toolbox discussion meeting
1.3. • Inventory
– Ensure shelves are stocked
– Count inventory and order as needed
– Check incoming shipment.
1.4. • Products
– Make sure all products on display are clean, undamaged and up to date
1.5. • Store equipment
– Make sure POS system, cash registers, printers, phones are working properly
1.6. • Communication
– Check emails/work websites for client and corporate updates
1.7. • Marketing
– set up screens or boards with daily sale or extra sale items
1.8. • Employee management
– Ensure all employees wear the proper uniform
– Plan daily breaks, set up sales or praise boards.
1.9. • Facilities
– Inspect cleanliness and quality/appearance of stock
– Set room temperature
– Ensure "open" sign is posted