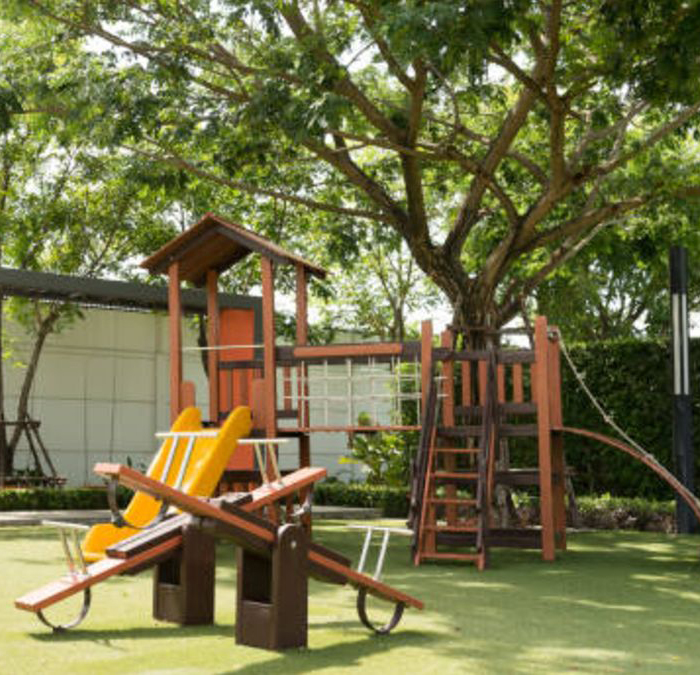 Checklist – Playground Maintenance Inspection
The joint inspection of the area will be carried out BEFORE the work begins on the site
1.1. Is there adequate protective surfacing under and around the playground?
1.2. Has any of the loose-fill surfacing material shifted under heavy-use areas, such as under swings or slides?
1.3. Has the surface material deteriorated?
1.4. Do loose-fill siding materials have foreign debris, such as pine cones or sticks?
1.5. Are loose-fill surfacing materials compacted?
1.6. Is there excessive fill material outside the play area?
1.7 Are mats under swings or at slide exits displaced or causing a tripping hazard?
2.1. Does the entire play area have satisfactory drainage, especially in high-use areas such as under swings and slide exits?
2.2. Is there standing water in or around the playground, either from rain or irrigation?
3.1 Are there sharp points, corners or edges on the equipment?
3.2. Are protective caps or plugs missing or damaged?
3.3. Are there dangerous bumps?
3.4. Are there any potential clothing entanglement hazards, such as an S-hook or protruding pins?
3.5. Are there crush or shear points on exposed moving parts, such as swings or swing bridges?
3.6 Are there any tripping hazards, such as exposed foundations or anchor devices and rocks, roots, or any other obstacles in a use zone?
4.1. Are there loose fasteners or worn connections?
4.2. Are there any moving parts, such as swing brackets, merry-go-round bearings, and track sets that are worn?
5.1. Is there rust, rot, cracks or chips on any of the equipment (check carefully where components come in contact with the ground)?
5.2. Is there a broken or missing component in any of the equipment (for example, handrails, railings, guardrails, steps, or rungs?
5.3. Is there any damage to the fences, benches, labels, or signs on the playground?
5.4. Is all the equipment well anchored?
6.1. Is the paint (especially lead paint) peeling, cracking, chipping, or flaking?
6.2. Are there visible lead paint chips or lead dust buildup?
General maintenance of playgrounds
7.1 Are there any user modifications to the equipment, such as ropes, ropes attached to the equipment, coiled swings on top rails, etc.?
7.2 Is the entire playground free of debris or trash such as tree limbs, soda cans, bottles, glass, etc.?
7.3 Are there any trash cans missing?
7.4 Are any trash cans full or overflowing?
7.5 Is there vandalism or graffiti on or around the playground?