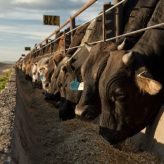 Checklist – Livestock Feed Checklist
1.1 Accurately determines the quantity and type of feed to be fed out
1.2. Correctly identifies specific feed type by reading the bag and label.
1.3. Identifies any requirements or restrictions outlined on the product.
2.1 Correctly identifies group of animals to be fed.
2.2. Checks the health status and condition of the animals being fed.
2.3. Identifies animals that are unwell or not eating and records/ reports their numbers.
2.4. Checks water quality and quantity.
2.5. Calculates amount of feed left over and adjusts feed level as required/ instructed.
2.6. Removes/ disposes of all rubbish.
2.7. Records amount fed out in feed record sheet.
3.1. Displays safe manual handling of feed.
3.2. Displays safe livestock handling techniques
3.3. Uses appropriate Personal Protection Equipement