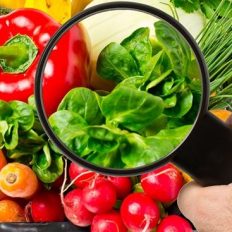 Checklist – Food Safety Inspection
Food safety checklist to perform periodic reviews of your business operation
1.1. Employees wash their hands with soap and warm water before starting work, immediately after using washroom, any time needed to prevent cross-contamination
1.2. Employees wearing clean outer garments
1.3. Hair of employees is properly confined
1.4. Employees in good health with no open cuts or sores
1.5. Clothing and personal effects stored away from products in a proper manner
2.1. Toilet facilities, both public and staff are clean, well maintained and in proper working order
2.2. Self closing doors for toilet and dressing room working properly
2.3. Toilet tissue dispensers full. Sanitary napkin disposal unit available.
2.4. Single service soap and towel dispensers operable and full
2.5. Ventilation provided and in proper working order
Floors, Wall, Ceilings, Lighting and Ventilation
3.1. Floors clean, well maintained and in good repair
3.2. Walls, ceilings and windows clean. Well maintained and in good repair
3.3. Adequate lighting and ventilation provided throughout the facility
3.4. Light fixtures have approved safety covers
3.5. Exhaust ventilation filters are clean and well maintained
4.1. Food contact surfaces washed, rinsed and sanitised before using, at least every 4 hours when not in use
4.2. All equipment (i.e.) stoves, grilld, refrigerators, tables, sinks, ect. cleaned and well maintained
4.3. All multi-service utensils are clean, properly stored, maintained and dispensed
5.1. Trash containers are lined with insect and vermin-proof disposable plastic bag at all times.
5.2. Plastic bags are tied before being placed in outside trash bin. Bin lids are kept closed.
5.3. Outside premises and refuse areas are clean, sanitized, illuminated by light and well maintained.
5.4. Frequency of garbage removal adequate to maintain premises in a sanitary condition.
5.5. Adequate protection against the entrance of insects, vermin, rodents, dust and fumes.
5.6. Outside doors and screen doors are self-closing and closures are in acceptable working order.
5.7. Working with a licensed pest control company.