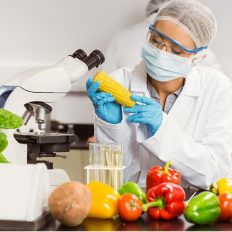 Checklist – Food Safety and Hygiene
Food safety and hygiene checklist for your organization.
1.1. Chilled food delivered @ +8 deg C or colder
1.2. Frozen food delivered @ -12 deg C or colder
1.3. Food delivery temperatures recorded
1.4. Condition of delivery vehicles & driver checked & recorded
1.5. Date coding & food quality checked
1.6. Chilled/ frozen food stored without delay
1.7. Store room in clean & tidy condition
1.8. Food stored on suitable racking off the floor (6″)
1.9. Defrosted food never refrozen
1.10. Food not stored in open containers
1.11. Are egg's stored under refrigerated conditions & date marked
1.12. Refrigerators not stocked/overloaded
2.1. Storage temperature is appropriate
2.2. Food not stored near chemicals
2.3. Strict stock rotation being observed
2.4. No out of date dried goods identified
Personal Hygiene Standards
3.1. All food handlers issued and trained in good hygiene guidance
3.2. Finger nails are short, unpolished & clean
3.3. Suitable head covering provided & worn for all working within the food preparation area & food rooms
3.4. Long hair properly tied back, including waiting staff
3.5. Did staff wash their hands between tasks (handling raw meat, seafood,, mops, garbage, etc).
3.6. Bacterial soap provided at all wash hand basins
3.7. Smoking Banned in food rooms