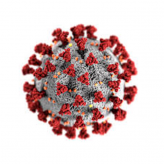 Checklist – Covid19 Prevention
Implement this Covid19 spread prevention checklist. Reduce risks within your organization and identify these threads related to Covid19 avoiding business impacts.
1.1. Do the staff maintain a 2m distance with clients, vendors and other employees?
1.2. Is there a dedicated person to read body temperature in the front door?
1.3. Is it recommended to those people who have 37.5°C or higher to visit a medical centre?
1.4. Is the use of alcohol hand sanitizer as an infection control strategy implemented in the front door?
Building prevention strategy
2.1. Do the Staff clean their hands regularly (every 30-60 min)?
2.2. All rooms/work areas keep windows and doors open to promote ventilation? If not possible, is the air conditioned working properly?
2.3. Do all rooms/work areas count with alcohol hand sanitizer?
2.4. Are the bathrooms disinfected regularly (every hour) and count with alcohol hand sanitizer, soap, disposable towels?
3.1. Do the Staff follow the lunch timeline assigned by their managers?
3.2. Are chears and tables separated as indicated to comply with recommended social distance (2m)?)?
3.3. When staff go in or out from lunch area, do they wash their hands?
3.4. When staff finsh their lunch, are table and chair cleaned up for the next person?
Administration and Management
4.1. Are the online sales store and home delivery activities promoted?
4.2. Front desk workers avoid sharing computer and line phones?
4.3. Front desk and waiting room areas count with correct ventilation with open doors and open windows?